Eric and Shelley Rudolf are recipients of the 2012 Carver Heritage Preservation Award for their restoration of the circa 1858 Dr. William A. Griffin House at 400 Oak Street in downtown Carver. The award is given annually for the year's best preservation work in the Carver Historic District, which is listed on the National Register of Historic Places.
During October and November nominations were solicited from Carver citizens. At the November meeting of the Carver Heritage Preservation Commission 2012 nominations were reviewed and the commission selected the year's best preservation work or contribution to the Carver Historic District. The Rudolfs' restoration work took place from 2010-2012, transforming a historic foreclosed-upon building in dreadful condition into an occupied building set for the next 150 years.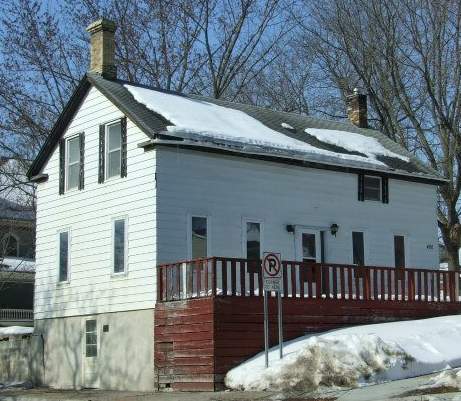 Among the Rudolfs' projects were a new roof, replacing mid-1900s crankout windows with six-over-six-pane double hung windows, replacing damaged steel siding with wood lap siding, new exterior trim boards, exterior paint, deck lattice work and a turned-post balistrade. Unseen from the outside are many interior improvements: new wiring, new plumbing, new air conditioning, new furnace, sinks, cabinetry, and much more.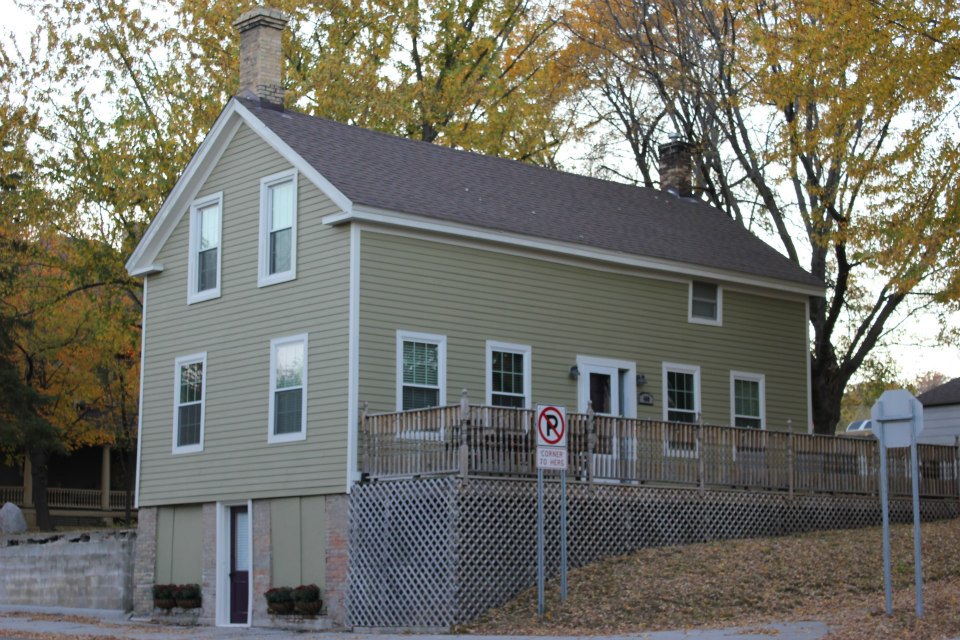 Built about 1858, it was the home of Dr. William A. Griffin, a physician who came to Carver from New Hampshire in 1857. Dr. Griffin was the first regularly practicing physician in Carver County. Griffin quickly took a position of prominence in Carver and in Carver County, serving as the moderator at Carver's first town meeting in in 1858. Griffin was one of the leaders of Carver's 'Gold Rush', when gold was purportedly discovered in Spring Creek in 1858. During the Civil War he was the Examining Physician for Carver County soldier recruits. Griffin served as Carver's first justice of the peace, as Carver town treasurer, as Carver postmaster, and as mayor of Carver. In 1862 Dr. Griffin built a Carver drug store that probably survives today as Harvey's Bar & Grill.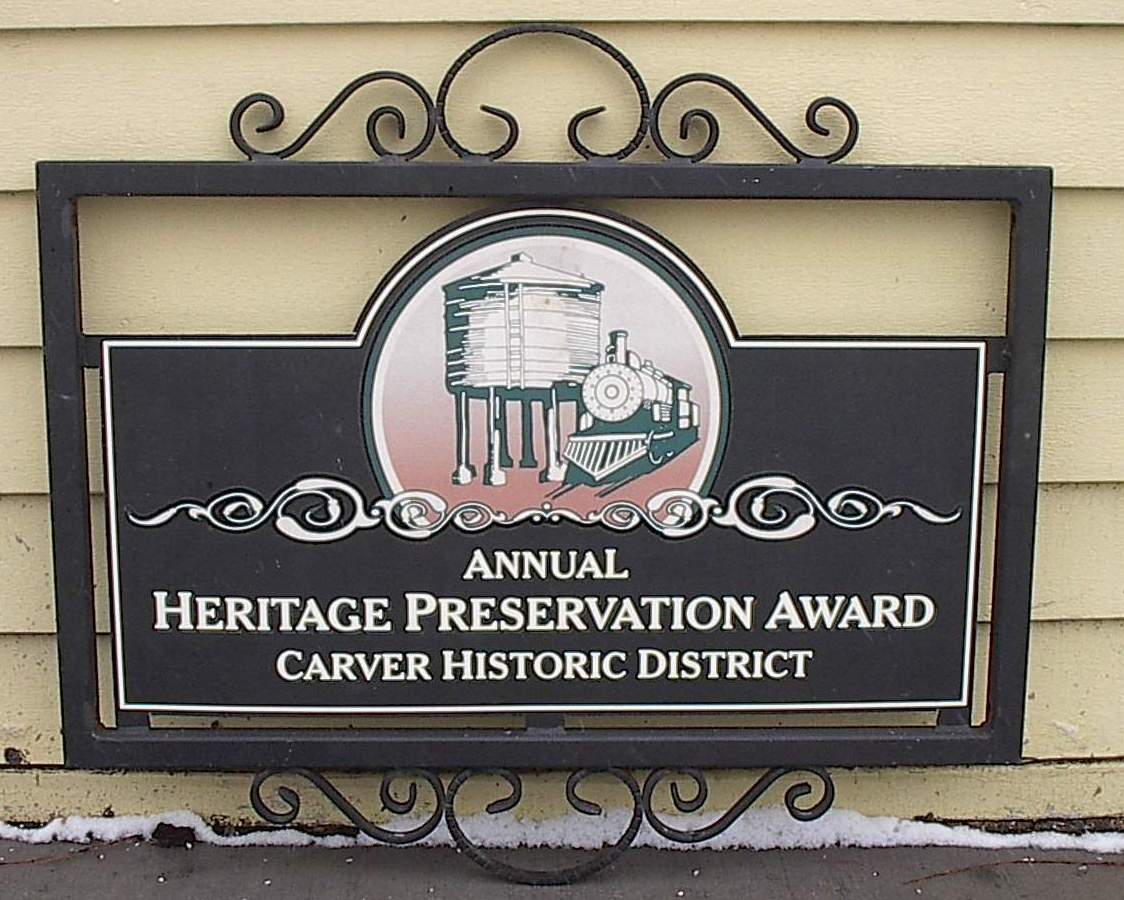 Other early owners of the house were German immigrants Martin and Anna Maria Steger who arrived in Minnesota in June 1852, and were among Carver County's earliest settlers. Martin Steger was born in Bavaria in the German States in 1822 and served in the 4th Minnesota Volunteer Infantry regiment during the Civil War. During the Steger era part of the house is said to have been used by Catholic missionaries to celebrate Mass prior to the construction of St. Nicholas Catholic Church in Carver. In the 1870s the Stegers ran a saloon in the lower level of the house.
During the renovation many items were found in the walls that reveal snapshots of the from the building's early owners. From the Dr. Griffin era was a letter from B. Spencer in Connecticut, probably a member of his wife's family, a medical dictionary, an antislavery article, an 1861 YMCA catalogue of books, a Minnesota legislature book from 1861, a book of Minnesota laws from 1862, medicine bottles, a woman's reversible brooch, and much more. From the Steger era there were a number of items testifying to Steger's Civil War service and the building's use as a saloon. Among them were part of a soldiers cap, a brass Civil War uniform button, several invoices in Martin Steger's name for beer, whiskey, wine, kummel (a liqueur), tobacco, a barrel's wooden spigot, a handle from a keg dolly, and an 1873 book that appears to be an ongoing liquor tab ledger complete with items that named patrons bought by the pint, half pint, case, and keg, as well as bitters and cigars.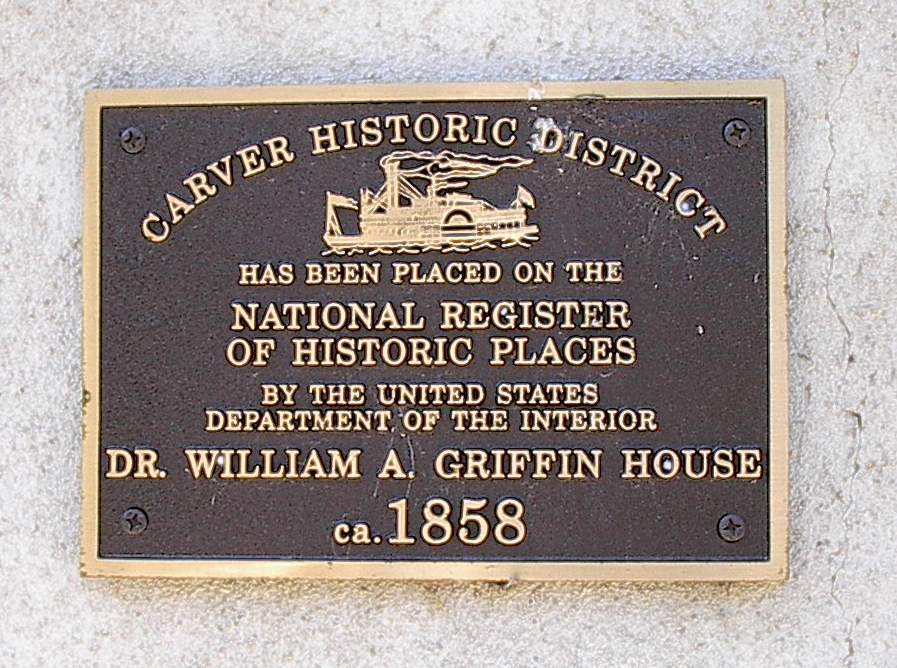 The Rudolfs will be presented a plaque at 6:30 p.m. January 7, 2012 at the Carver City Council meeting at the Church-by-the River on Main Street East. The Rudolfs will also receive a traveling recognition sign that can be placed on the restored property for a year.
More information about the history of the Dr. William A. Griffin House and other buildings in the Carver Historic District can be found by following the History of Carver links on the City of Carver website at www.cityofcarver.com.
Story and photographs by John von Walter of Carver on the Minnesota.