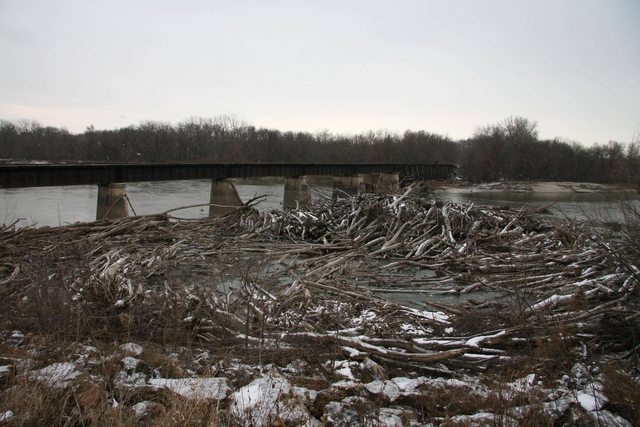 The unusual fall flood caused logs to aggregate along the Minnesota River bridge. Although the bridge is scheduled for removal, there is concern that if the log jam is not cleared by spring, flooding could cause damage to the levy.
Union Pacific is responsible for clearing the logs. "By the time they got out to the bridge the water was too low" said City Administrator Brent Mareck at the last city council meeting.
The city is in contact with Union Pacific to resolve this issue.