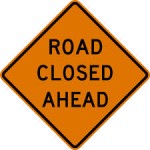 Beginning August 7, construction work will be performed in the Hallblade Development to:
1)  remove an existing water/sewer line,
2)  place two new water and service lines to lots in the development, and
3)  patch the existing street, curb and gutter, and trails in these areas.
A portion of Mount Hope Road, north of Debbie Lane, will be closed during this project and traffic will be detoured while the work is being done.  A map of the detour can be found by clicking here.
The project schedule (weather permitting) is as follows:
July 31 or August 1 – Install advance warning signs saying "Road Closed Beginning August 7".
August 7 – Construction begins and detour signage installed.
August 7 – August 11 – utility and curb and gutter work.
August 9 – Water shutdown – property owners affected by the shut-down will be notified on Monday, August 7.
August 14 – Asphalt patching.
August 15 – Construction completed and open to traffic.
The Contractor will plan to open the roadway to traffic on the weekend of August 12 and 13.  They will then close it again on August 14 for the asphalt patching.